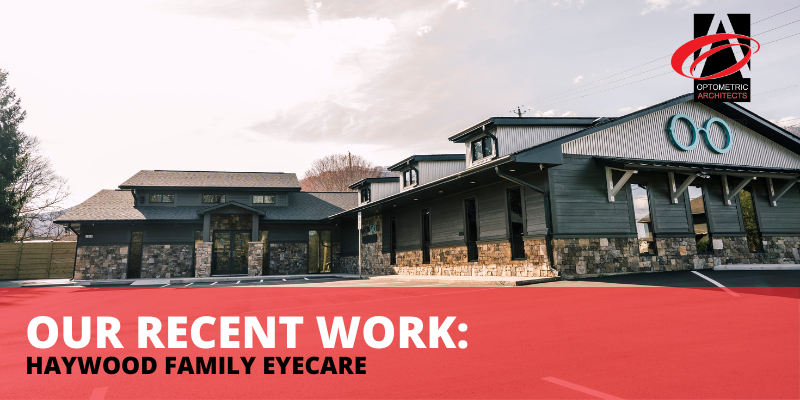 Working closely with optometry offices to create functional work spaces is only the beginning of what we do. With years of experience in architecture, we are proud to have worked across the US and North America to change the way people think and feel about visiting their eye doctor. In fact, one of our latest designs pushed the envelope of what is possible when it comes to combining industry knowledge with the latest in architectural design. Join us today as we explore North Carolina's Haywood Family Eyecare.
Haywood Family Eyecare
Much like our own business, Haywood Family Eyecare has a long history of serving its clients. With over 65 years of experience, the team at Haywood is dedicated to providing friendly and attentive care to each of its customers. Utilizing state-of-the-art equipment in diagnostic technology, they provide modern eye care services to the community. It's this dedication to providing the best care and amenities that lead them to us.
Our goal with each of our clients is to define what sets them apart while creating functional spaces. Haywood Family Eyecare presented us with a few challenges as well as a few opportunities. Nestled in the mountains of North Carolina, we wanted to play up the wide-open spaces outdoors on the inside of this new facility. And with over 5,000 square feet of space, creating clear sightlines and maximizing the open floor plan was a top priority.
Utilizing an industrial glam feel, we are proud to have worked with the great people at Haywood Family Eye Care to create their ideal workspace. Optimizing the flow of traffic while highlighting their expansive inventory of eyewear was no easy task. Every small detail, from outlet placements to giving that boutique feel, was taken into consideration. In the end, we were able to utilize their space to create a welcoming environment where their patients and customers feel comfortable all while experiencing the amazing customer service that only Haywood can provide.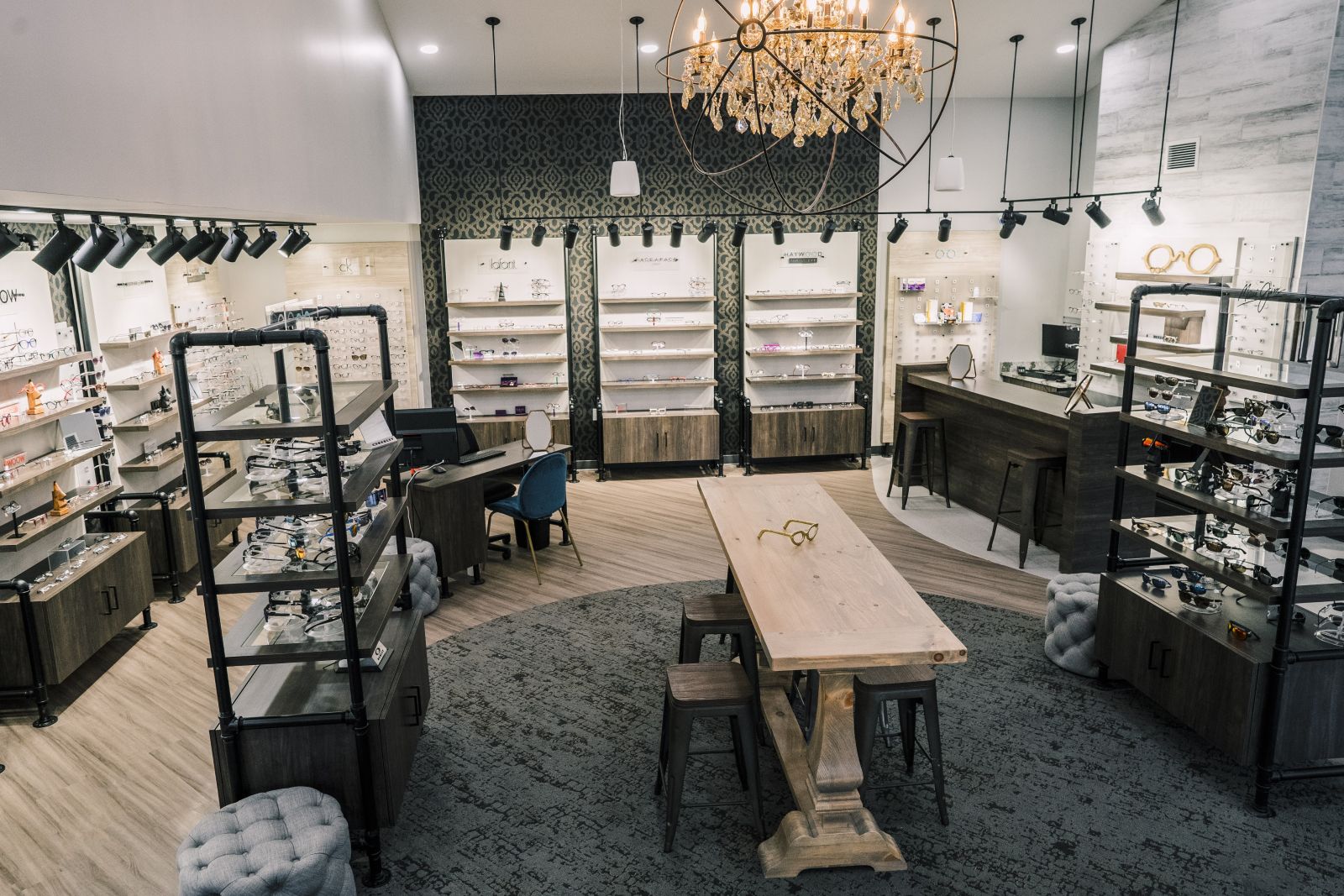 "We were very impressed with how easy they were to work with and their understanding of the needs on both the clinic and retail side. Their team made it a priority to understand our vision for what we wanted our new space to look and feel like in addition to making it functional. They will be the first call we make for our next project." Dr. Pinkston
If you've found that your space no longer functions to your advantage, the professionals at Optometric Architects are ready to help. By combining functionality with design, we are able to complete your redesign or new build with your goals in mind. If you're ready to see how your space can be transformed, contact a member of our team today.